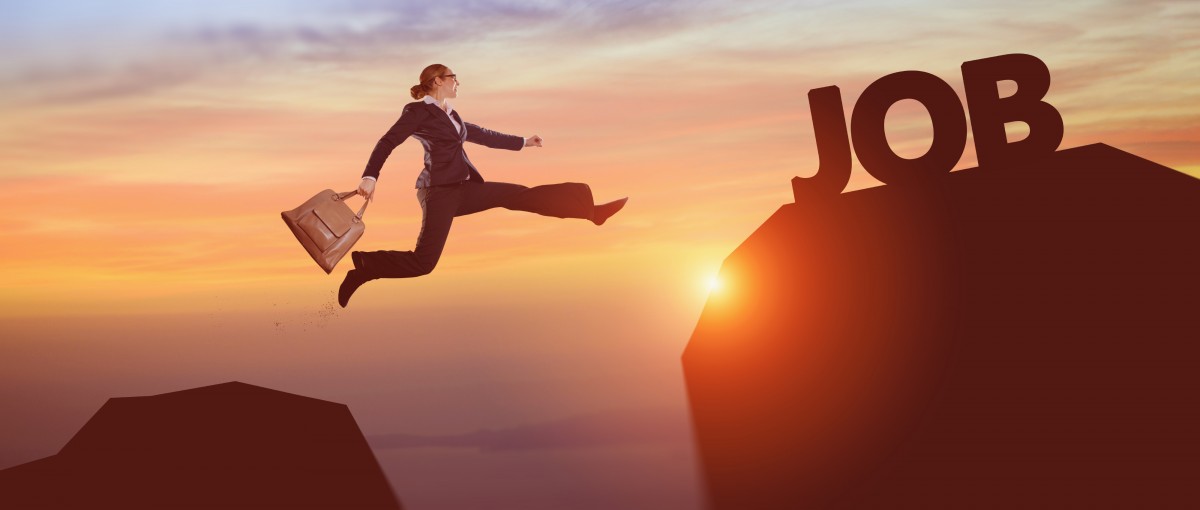 First off, career coaching is not just about getting a better job or promotion. It's about the long-term, even lifelong, journey of discovering one's unique strengths and offering it to the world. From the raw ingredients of your passion and strengths, the coach guides you to build and promote your personal brand to help you stand out in a crowd. Hiring managers see more than a hundred resumes for every job posting. Your unique brand will help you get noticed.
Before writing a strong resume that stands out, I work with clients to identify their unique strengths and build their personal brand. That authentic brand then becomes their compass for job searches and the core building block for cover letters and resumes. Otherwise a resume may look nice but after the interview the hiring manager may come away thinking, "that was a good resume but the candidate was not that great." We want the opposite whereby people already know you before there is a job, that they invite you to apply and are happy when they receive your application. This means you are immediately on the shortlist.
In terms of domain knowledge transfer, I do that but not to prepare the client for interviews. Instead it is to prepare the client to succeed and thrive in the job after getting it. Or to help a client shine in their current position and showcase that they are ready for the next level. Personal branding is not just about presenting well, it is also about clients believing in themselves, their unique offering to the world and standing in that sweet spot within their circles of growth and expertise where it is very difficult for others to compete against them.
What does the process look like?
If you were to get on a call with me, we would get to know each other by sharing our backgrounds then talk about your career aspirations. Ideally, before the strategy session, you complete a self-assessment to clarify your long-term and short-term career goals, identify strengths and weaknesses, and what you want from coaching. During your personal strategy session, we consider the gap between where you are today and where you want to be. I then put together a custom coaching program to bridge that gap together with a timeframe and fee. Depending on the gap, it takes 4-12 weeks to start seeing results. We usually have a weekly one hour coaching session over Zoom. You will also get weekly assignments that you send back to me for review during the week. These are real-life assignments which you will send out to the world and experience market feedback. You must be ready to invest time, money and effort for the program to work.
Career Coaching is a long-term investment. If your aim is to win the 100m race, you get coached to become the athlete capable of winning that race. Career coaching works the same way. You become the person capable of working at the next level. Here's the difference. If you don't win the Olympic gold medal, you may have peaked and your chances of winning it diminishes next time. But with career coaching, there is more than one gold medal. There are many jobs available. If you don't get one now, your skills and experience will keep improving and your chances of landing the next job increases over time.
Many professionals invest in certifications thinking that it will give them an edge in a competitive job market. That is true if you have no credentials. But with each additional credential you get diminishing returns from your investment. Once you have three credentials, the fourth doesn't matter as much if you are seeking a leadership or management position. It's more advantageous to invest in coaching to improve soft skills and leadership skills. That's what will get you to the next level.
When to see a coach and which coach to see
A natural time to see a career coach is when you are in-between jobs. It's an ideal opportunity to look back on your career. Which parts of your job was satisfying and what were you not happy about? Evaluate your strengths and weaknesses. Then perhaps set a new course for the next stage of your career. It may be a slight change or a major departure. Or you could discover renewed vigour and passion in your current career. This will translate to confidence and self-assurance that will come across in an interview.
One often overlooked time to start career coaching is when someone has just graduated from college or university and is looking for their first professional job. By creating a career roadmap, they can chart their first milestone and revisit that roadmap every 1-3 years. With no roadmap, their career trajectory is left to chance. Once they are in motion, it is easier to make course adjustments.
Another time to seek a career coach is when you are thinking about being promoted or getting to the next level. You may eventually still get promoted but it will likely take you longer without a coach. Finally, if you are unhappy in your current job, that is a big red warning sign. Please reach out to a career coach as soon as possible.
There is no one coach who can help you throughout your career. You likely will benefit more from seeing a variety of coaches at different stages of your career. When you are just starting out, it would be helpful to have a mentor. When you want to progress in a specific career path, it is best to seek a coach that specializes in that area. If you want to move from middle management to the executive ranks, it's time to see an executive coach.