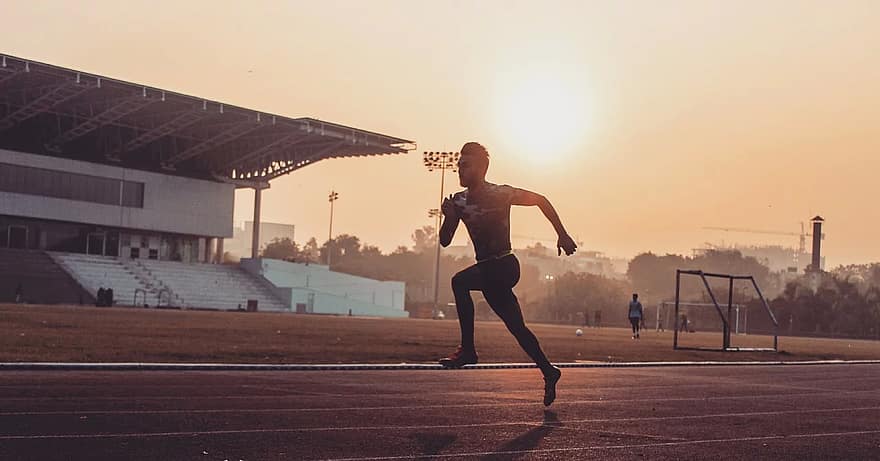 There is a gap between project management training and the application of the acquired skills to deliver projects. There is also a gap between the delivery of projects and the realization of the intended benefits for which the project was initiated in the first place. The solution is not signing up for more project management courses. The project manager already knows the best practices and what needs to be done—theoretically at least. That was part and parcel of acquiring your project management certifications.
The challenge is how to apply that knowledge within organizations that have cultural norms, leadership styles and decision-making patterns that are not conducive to project management best practices. Many project managers, and you may be one of them, want to work for companies that have mature project management offices and embrace the Project Management Institute's (PMI) body of knowledge.
The flip side of this challenge is an opportunity. What if you can deliver successful projects and at the same time introduce project management best practices into a company? That will catapult you into leadership. An experienced coach can help you on this journey, so it takes less time and avoid common mistakes and career limiting missteps along the way.
| Compare | Group Coaching | 1-on-1 Coaching |
| --- | --- | --- |
| Content | Based on topics in the Masterclass | Any topic set by the client |
| Questions | Questions are guided by topics covered in the program | Unlimited scope of questions |
| Answers | Answers are more general to cater to a broader group | Answers are personalized to the individual client and specific situation |
| Recording | Group coaching sessions are recorded and made available to all students | Individual clients record their personal coaching session |
| Schedule | Weekly sessions on Mondays from January to June and September to December | Each session booked on demand |
| Community of Practice | Access to online community all year | No access to community of practice |
| Next Step | | |
I have led a Project Management Office (PMO) and coached my team of project managers to deliver successful projects and rescue troubled ones. Over the years, I have developed a system to prevent projects from getting into trouble, detect impending problems early, and finally to keep the focus on realizing and sustaining benefits. I am going to share some lessons learnt here. It starts with regular project health checks.
When is a good time for a project health check?
Project health checks are like medical health checks. They serve to detect underlying conditions that may not be evident at the surface. If left undetected and unresolved, over time, small problems can grow malignant and prove critical at later stages. If you have never had a medical health check performed by your doctor, now is a good time to schedule one. Similarly, if you have never conducted a project health check, get one done as soon as possible. You want to uncover any problems while they are still small and easy to fix.
A month after the project starts is a good time for a first check. This is to ensure that the right processes, team dynamics, resources and governance are in place and functioning well. At this early stage, missing or weak foundational pieces such as stakeholder engagement, communications and change management can be rectified with less effort.
Once the basic project structure and processes are established and functioning well, half-way through the project schedule is a natural time for another check. Assuming a one-year project, a health check should be performed after six months. If the project spans multiple years, then health checks should be conducted at least once a year. These mid-point checks ensure progress towards the end goal is on track, ground-level risks and delays, if any, are known and any changes in the external environment are factored into the project plan. If needed, a strategic pivot can be made halfway through the project in order to meet new goals.
Towards the end of a project is not a good time for a health check. Any issues should have been identified at the half-way mark and actively managed in the second half. Often, it is too late to start to address problems if they only surface late in the timeline. At this stage, issues become emergencies and the project team needs to escalate, get resources, and use different tactics to double-down to reach their targets.
It is appropriate to perform a health check several months after project closure to determine whether the transfer to operations has been successful, the level of benefits sustainment, and what continuous improvement efforts are necessary to safeguard and boost return on investment (ROI).
In short, other than the weeks leading up to the project deadline, anytime is a good time for a project health check.
Dial 911: Emergency Room for Projects

When a project is wheeled into the emergency room, there's no time for a regular health check. The most important tasks are to stop the bleeding, keep the heart pumping and the patient breathing. Once the vital signs are stable, insert the drip to supply nutrients. The aim is to keep the project alive with a fighting chance to reach its intended goals. Buy time if possible; extend the timeline by pushing the deadline further into the future. Combine that with limiting the scope to what is realistically achievable within the original schedule.
The project budget is like the blood supply. If it's limited, you must stop the bleeding. Otherwise, you could tap into reserves to inject a fresh supply to give the project a new leash of life. Additional people resources or overtime for existing team members can also provide nutrients to sustain the project. One way to find more resources is to temporarily divert resources from other less urgent or important projects. As you think about human resources, consider if there is a skills gap. More resources is not the same as the right resources. Specialized skills may be what is needed to right the ship and rescue the project.
Short term processes need to be put in place to prioritize the visibility of the project and its precarious state. Expanded, timely communications and change management plans need to be activated. This heightened state of emergency is high-stress and cannot be sustained indefinitely. Once the immediate danger has been averted, it's important to dial it down and move the project out of the emergency room to the regular ward. When the patient has been stabilized and is recovering, it's a good time for a project health check to put it on a good track for long term health and vitality. The goal is to prevent another visit to the project emergency room.
Secure your ROI with a post-project health check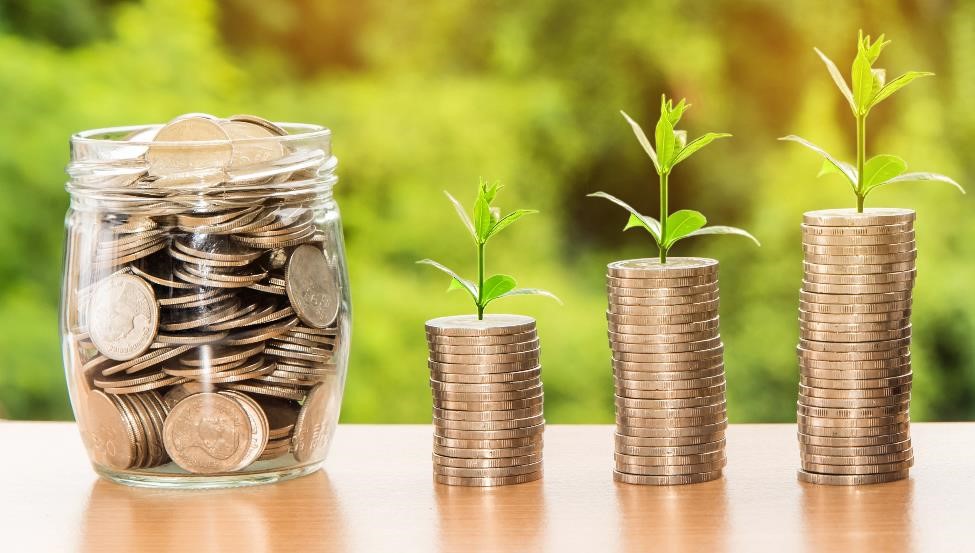 Cheers! You have successfully completed your project. The whole team celebrated over a nice meal where key contributors were recognized. There may have even been performance bonuses awarded for achieving project goals. After all the blood, sweat and tears the team put into the project, rewards and recognition are entirely appropriate—in fact, they are a must.
However, there remains an essential task: that of closing the loop from before the project was born. When the idea for the project was first conceived, someone, likely the business owner or sponsor, thought about the return-on-investment (ROI) before giving the project the green light. After the kickoff, the entire project could have been run without any mention of ROI. It is quite possible that the project manager has no clue about it. This omission could come back to haunt the project and impact the business.
At the end of the project, it is very important for the business to evaluate and take necessary actions to sustain the long-term returns from investing in the project. This is best done with a post-project health check scheduled for a few weeks after project closure. The focus of this checkup is how effectively the new solution, process, service or project has been transferred to operations. This can range from failure to operationalize, to various degrees of opportunities for improvement, to over-supply for a market that didn't materialize.
A case in point from the automotive industry is the Pontiac Aztec that went to market in the summer of 2000. The Aztec was supposed to a radical vehicle to revitalize the GM brand. Initial market research indicated it was a "bold" design. Within automotive circles, people close to the Aztek project believed it was a good concept. From the sponsor's perspective, the project was on time, on budget, and the product did everything it was supposed to.
The initial positive vibes from the market translated to "a green light for designers [to work] with little oversight or direction. . . . Any market research that indicated the Aztek was an abomination to behold—and there was some—was dismissed as ignorance from a general public that wasn't ready for such boldness." In the end, GM never achieved a positive ROI on the Aztek. It needed to produce 30,000 annually to break even. The closest it came to that mark was in 2002, when it sold 27,793 units.
Lesson learnt from this failure: conduct independent, external health checks throughout the lifecycle of a project and immediately after. Internal health checks are less objective and may not consider the possibility of pivoting from or pulling the plug on a pet project.
If you are interested in project management coaching so that you can be recognized as the project doctor who rescues projects and introduces best practices into your organization, explore the Project Doctor Masterclass.
If you are interested in exploring a unique blend of project management training, coaching, and consulting to tackle project challenges while advancing your career, please schedule a discovery call below.
| | |
| --- | --- |
| I am interested in project management coaching so I can be recognized as the project doctor who rescues projects and introduces best practices into my organization. | I am interested in exploring a unique blend of project management training, coaching, and consulting to tackle project challenges while advancing my career. |