Project Doctor Masterclass and Coaching

Go from Leading Projects to Leading the Project Management Office
If you manage multiple projects with:
several sponsors, stakeholders, and teams
many project plans, milestones, and deadlines
multiple risks, issues, and crises
communication and change management requirements
capacity planning and resource management
testing, piloting, and rollout.
Then you understand the ways that all these project aspects can go wrong.
You may find yourself dealing with stakeholders who do not agree, or teams who have wildly different practices for communication or implementation.
Or maybe you've had trouble juggling projects that don't line up due to conflicting timelines, that battle over resources, or that are just unrealistic to begin with.
How many times have you known exactly what was going to happen with a project, only to have your attempts to mitigate the damage be completely ignored?
As a Project Management Professional, you have the power and ability to make the professional lives of your coworkers as smooth as possible, so they can focus on their specialties and the company can keep humming along.
Much like a doctor has the ability to improve the quality of life for each and every of their patients, so too do you have the ability to improve the quality of life around you. To treat and cure the ailments that plague your professional projects.
But where can you get the training to do that to the best of your abilities?
Now you can get it inside The Project Doctor Masterclass.
Explore the Project Doctor Masterclass
Most professional development training programs take you out of your environment, have little time for Q&A and leave you to apply what you learn on your own.
The Project Doctor Masterclass is different. In this program we flip the script by spending the bulk of the time in group coaching sessions. These coaching sessions give you real practical support and actionable advice, so you can immediately apply your new project management skills to your particular challenges right away.
This Masterclass is geared for Senior Project and Program Managers, PMO Directors and Senior Managers who are responsible to deliver multiple projects requiring the coordination of enterprise-wide resources and the cooperation of leaders throughout the organization.
Testimonials
$10K Salary Boost in 2 months
Sal J.

"Wan's Masterclass is the best. I was struggling with stakeholders and team management. He guided me step by step and in less than 2 months I managed to get my team back on track and gained extreme confidence with the stakeholders."

Eye Opening
Oluwafisayo F, PMP, PROSCI

"Training with Wan has been an eye-opening experience with significant impact. I have had a mindset shift and I'm grateful for all the tools and lessons. "

Incredibly Unique
Abhijit P, PhD, PMP

"The program that Wan offers is incredibly unique. He provided unique tools and many strategies particular to the field of Project Management that are not found elsewhere."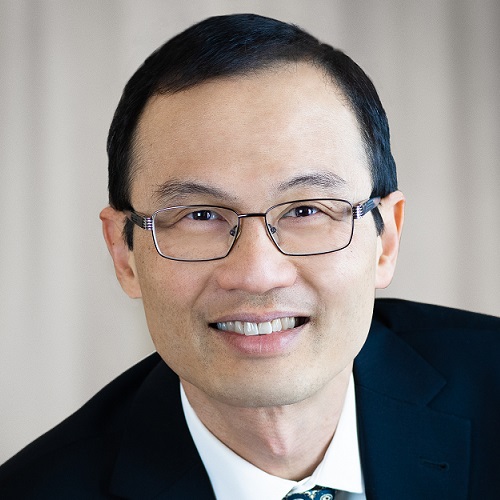 About Your Coach and Instructor
Hi, I'm Wan How, a career and project management coach specializing in helping project professionals advance their careers. I have over twenty years of project management experience in traditional, agile and hybrid approaches. As the leader of a Project Management Office, I led a team of project managers and business analysts to deliver corporate projects tied to the organization's business plan and strategic objectives. I've been lucky enough to work in the information technology, government, higher education, oil and gas, and engineering sectors.
At my last job, I led a team of project managers and business analysts to deliver corporate projects which were tied to business goals and the bonus structure of the whole company from the CEO downwards. When I got that job, the CEO came to congratulate me, shook my hand and said with a smile, "Wan, the weight of delivering the company's bonus now rests on your shoulders." The pressure was on and I managed to deliver above 100% year after year.
Over that time, I developed a blueprint for delivering a portfolio of corporate projects while also running non-corporate projects and spearheading a continuous improvement program. I have never shared that blueprint, not even to my PMs. In this Masterclass, I will share my secrets and how I overcame the various leadership and project challenges with proven strategies.
How It Works
The Project Doctor is a hybrid program. That means that while some of the program is delivered live, there are also pre-recorded training modules that you can view (and review) at your own pace. Those training modules cover:
My Secret Sauce to Over Deliver a Portfolio of Projects Above Target Year-after-Year
Deep Dive into Kickoff and Score Your First Goal
Test and Pilot to Fail Fast, Small, and Cheap
Are We There Yet? Check Up, Tune Up and Gas Up for the Final Leg
Gain Buy-in for Big Changes with a Big Event
Agile or Bust: Master an Agile Mindset for Everything
Blueprint to Rescue Troubled Projects in a Month
Exercise Horizontal Leadership and Become a Silo-Busting Leader
Step-by-Step Guide to Launch a Continuous Improvement Program
The Project is Not Over Until You Deliver the Benefits
In addition to the training modules above you'll also receive a full complement of live trainings, group and personal coaching, case studies, and the support of a full community of practising project professionals like you.
A Little More About What's Included...
Masterclass Training
Learn the skills needed to get you from leading projects to being the leader of project managers. The training sessions is where I share my blueprint and step-by-step guide to overcome leadership and project challenges to deliver a portfolio of corporate projects.
Weekly Group Coaching
The focus of the Project Doctor Masterclass is the weekly Group Coaching sessions where you ask questions about how to apply PM knowledge in your particular context. Get the support you need to apply Masterclass Training in your workplace context.
Real Life Case Studies
Dive into real life case studies where you go deep with other Masterclass studies to solve practical problems. Learn different techniques and practice the skills needed to align your stakeholders by leading workshops.
PDUs for PMI Certifications
You can claim 15 PDUs when you complete the training modules. You can also claim PDUs when you attend or view recorded coaching sessions, up to 2.5 PDUs per week. These PDUs go towards maintaining your PMP and other PMI certifications.
Community of Practising Project Professionals
Connect with and share tips with other project professionals in the online community of practice. The best solutions come from practitioners in the field. Learn from the collective experience of other PMs. Sharing from your own experience is also a great way of learning.
Q&A Library
Learn from questions others have asked! There's an old saying that goes:
The fool never learns.
Smart people learn from their own mistakes.
The wise person learns from the mistakes of others.
And it's so very true. In our Q&A library you'll be able to review the questions asked by every other program participant. There are hours of relatable questions with actionable advice. So you can learn what to do in situations that you may end up in without having to be in the situation first.
What's Included in the Program?
10 Modules of Training
Each video training module is 1.5 hours in duration and focuses on the most important practical steps you need to take to overcome project challenges. It also reprograms your mind to see and think in a different way to accomplish more with less and prevent problems from occurring.
10 Months of Weekly Group Coaching
It's lessons applied, not lessons learned, that add value to your projects and career. Group Coaching Sessions and Office Hours run every week from September to June. We take a break in July and August. During that time, support will continue to be offered via Q&A in the Online Community of Practice.
10 Months of Real-Life Case Studies
Dive deep and go wide into the project areas you find challenging. Convert your biggest project problem into a case study. Get support to design a workshop to tap into the expertise of other Masterclass students and guest Subject Matter Experts. Experience real-time coaching as you lead the workshop. Reflect on your performance and capture lessons learned in a 1-on-1 post-workshop coaching session. Learn from other real life scenarios and smart failures as you participate in other workshops.
15 Training PDUs and up to 2.5 Coaching PDUs a Week
You have online access to the Community of Practice. Discussions are focused on Masterclass topics covered in the training modules. Post questions and get answers in between coaching sessions, 7 days a week, 365 days a year.
1 Year Access to the Online Program and Community of Practice
Testimonials
Promoted to Senior Program Manager - Trystyn

"I was struggling with intense imposter syndrome that was impacting my ability to be effective in my role. In our conversations, Wan gave me a safe space to talk through challenges and ideas. He often would offer ideas and approaches that had not occurred to me. Wan suggested an approach that helped me to cut down the time to first delivery from 4 months to 3 weeks, which resonated well with the organization leaders! I've gotten a lot of positive feedback from people across the organization and am feeling much more confident in my role today."

Innovative, well organized, and Insightful - Shuv C.

"It's rare that you come across a professional coach like Wan. He is an outstanding coach for Project/Program Managers with rich Program Management experience. His coaching style is innovative, well organized, and insightful. His interactions are focused on the core principle of believing in one's strengths and harnessing them to newer heights. I have traveled an insightful and impactful journey through his guidance. "

Wan cared about my success - Kayla Q.

"Wan worked closely with me and made it very clear that he cared about my success. Every conversation was geared towards my exact needs and making sure that I accomplished what I needed to accomplish to be a rockstar at my job. Wan is an expert in his field and an all-around great person to work with. He has been instrumental in ensuring my success in the first 90 days of my job, and I will continue to include him as a part of my personal team."
Go from Reactive Problem Solving to Proactive Problem Prevention
Clients typically reach out for coaching after problems emerge in their projects. By then it could be too late. The Project Doctor Masterclass and Coaching helps prevent problems from occurring in the first place.
Testimonials
Successful start to my new job - Susan S, PMP

"Once I landed an exciting role at a start-up, I realized earning a PMP and practicing a PMP are two different things. How could I appropriately apply best practices in my specific company context? Wan helped me navigate my first 90 days on the job and refine my understanding of PMP knowledge and think through how best to apply it in my context. With Wan's strategies and coaching, I was able to show up more confident and have a successful start to my new job. I highly recommend working with him!"

It feels like I have a Secret Weapon - Faraz K, PMP

"It's rare that you come across a professional coach like Wan. He is an outstanding coach for Project/Program Managers with rich Program Management experience. His coaching style is innovative, well organized, and insightful. His interactions are focused on the core principle of believing in one's strengths and harnessing them to newer heights. I have traveled an insightful and impactful journey through his guidance. "

Inspires You Think Bigger and Deeper - Lara C.

"Wan uses unique approaches when coaching. He inspires you to think bigger and deeper about your career development. He is calm and understanding the whole time, just like a friend with wisdom and experience. I think it is important because it makes you feel trusting and open to discuss any personal concerns. I benefit greatly from his coaching and would love to recommend him to people who want a leap in their careers."
Upgrade Your Performance with 1:1 Coaching
10 hours of private & personal 1-on-1 coaching calls. Book a 30-minute call, and increase to 45- or 60-minute call depending on your current need!
Students who see the biggest performance improvement augment the Masterclass Group Coaching with 1:1 Personal Coaching.
Especially suited for project professionals who are stepping into new roles and want support to be successful in their first 90 days on the job.
Find a safe space to discuss details about your project and get more incisive guidance.
Based on hourly rates, this is valued at $2500.
As an add-on to the Project Doctor Masterclass, it costs $1250, but enrolment is limited based on availability, so act now if you want to add this valuable offer to your experience!
Pricing
Description
Payment Plan
Single Payment
Project Doctor Masterclass including:

10 training modules
10 months of group coaching: 2 sessions a week
1 year access to course platform

US$250/month x 12 months

US$2500 one time

Project Doctor Masterclass including:

10 hours of 1-on-1 coaching
10 training modules
10 months of group coaching: 2 sessions a week
1 year access to course platform

US$375/month x 12 months

US$3750 one time

Money Back Guarantee
If you are not completely satisfied after your first training session, just let me know and you'll get a full refund.
Have Questions?
Please schedule a call with Wan