By Wan How on September 8, 2020
It's 2020 and the world is changing. The post COVID19 world is going to be different from the pre-COVID world. The only question is, "how different?" With this volatile change, one thing is certain: the project management skills that got you here are not going to be enough for the future.
Entire economies have been impacted by the pandemic. Social distancing is accelerating the move to digital transactions. Will the last remnants of brick-and-mortar businesses be able to survive? If they are to survive, they will have to transform some elements of how they do business. Big businesses have been on the digital transformation track for several years now. COVID19 is forcing small businesses on the same path. This includes all levels of governments, educational and non-profit organizations as well.
Transform or Die

Some organizations are being faced with the challenge: transform or die. This provides a great deal of focus. In the past, companies chose their big hairy audacious goals (BHAG), a concept introduced by Jim Collins in Built to Last. Today, the pandemic has thrust the a big, hairy audacious goal on every organization that is operating in a pre-digital world.
As a result of these huge shifts in the world, new demands are being placed on Project Management Offices (PMOs). This translates to new expectations of project managers. Are you ready to skill up? If you are, read on and I will share five new project management skills that PMs are expected to have in the future:
Change Management Skills
Communication Skills
Governance and Strategy Execution Skills
Innovation Skills
Artificial Intelligence Skills
Project Management Skill #1: Change Management
While project managers have always had to lead change management at the project level, with large scale digital and business transformation projects, you will have to start doing change management at the organizational level. If you have not started integrating change management practices into you, here's a few simple steps to get you started with project level change management skills.
Change Management in 7 Steps
Who will be impacted by the change when your project is rolled out? This is usually the end users or clients who will need to change the way they do things.
Identify the key influencer in this group. This may be the informal tribal leader that people listen to, not necessarily the person with a the biggest job title. Sometimes, this key influencer could be the person who is most resistant to this change and have many ideas to contribute. According to the Project Management Body of Knowledge (PMBOK), the best practice is to include this person as a stakeholder in the project team. That's what we are going to do next.
Enroll this key influencer in the pilot group. Before a full scale rollout to everyone, plan a pilot rollout to a small group. This exhibits the application agile techniques: fail fast, small and cheap.
Conduct A/B testing. For a period of time, this pilot group uses the new solution, version A, while everyone else continues to use version B.
Iterate A/B testing until the pilot group produces the desired improved results.
Have the key influencer communicate the success of the pilot to the rest of the impacted users or clients. The group listens to and trusts their informal tribal leader more than any project manager, project leader, or executive sponsor. After the successful pilot, the entire pilot group collectively acts as informal influencers. Remember how many lines of communication there are in a group of 100 people? (100 * 99) / 2 = 4950 lines of communication. So lets say you have a pilot group of 10 persons, you will have 10% or 495 channels of influence working for you.
Then rollout the new solution to everyone.
This is just a brief introduction to the skills for project change management. For large scale business or digital transformation initiatives, the impact will be felt by the entire organization and its clients. So Human Resources will likely lead organizational change management and the Marketing and Communications department will take the lead on change communications.
Project Management Skill #2: Communication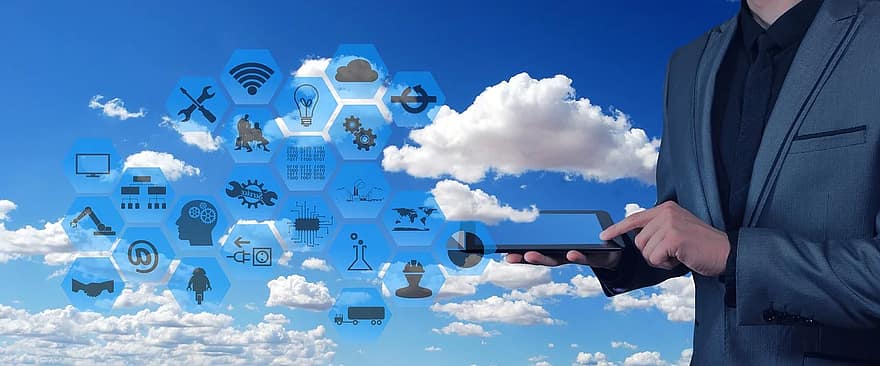 Even if the Marketing and Communications department is involved, there is still a lot of project communications that are required internally. As the project manager, you are the focal point of communications to the project team and all stakeholders. If you relied on in-person meetings in the past, you need to master new digital communication skills. These include facilitating virtual meetings, leveraging social media and videos to get your message across to people who work remotely.
As the project manager, you cannot over-communicate. Don't get bogged down by the needs of official and formal communications. Reports, analyses, presentations and recommendations tend to serve decision makers and key stakeholders. The people who are often left out at those second or third degree stakeholders who will be impacted by the project at a later stage. Often these are the very people who will determine whether your project will succeed or fail.
So you need to come up with a communications management plan that includes all the stakeholders, especially your internal project team and external project suppliers and vendors. Often, if they know what is at stake and the implications of a delay or failure to deliver, they will be more engaged and committed.
Digital Communication Skills
Here are some ideas for you to try out:
Create a weekly video blog and post it in on the company's internal network. The skills to do this are easy to learn. In its simplest form, you can record a video on your smartphone using the headset for good sound quality. This will connect with the younger generation in the workplace.
Create a podcast so that people can listen to it as they drive. I have seen this work very well for a workforce that spends a lot of time on the road. A good quality recording device is best for this. I recommend the Zoom H4N or to keep it simple, record into your smartphone. You can have a monthly update from every project manager about all the projects in the company. This is especially good when it is approaching rollout time.
Learn virtual facilitation techniques and master tools like Google Jamboard, Stormboard, or IdeaBoardz.
Be the Zoom master. As the project manager who leads many meetings, you should be the most skilled user of Zoom in the meeting. This will help your career.
Graphic Design Skills
As a project manager, you are expected to be able to analyze reports, observe patterns, generate insights, and predict the future based on historical trends. If the future is not rosy, you need to present various options to mitigate risks and recommend one to the decision makers. After doing all that analytical work, you need another important project management skill: to use graphic design to get your point across. Far too many powerpoint presentations are bulleted lists of text. Start experimenting with these simple techniques:
Use the SmartArt feature in powerpoint: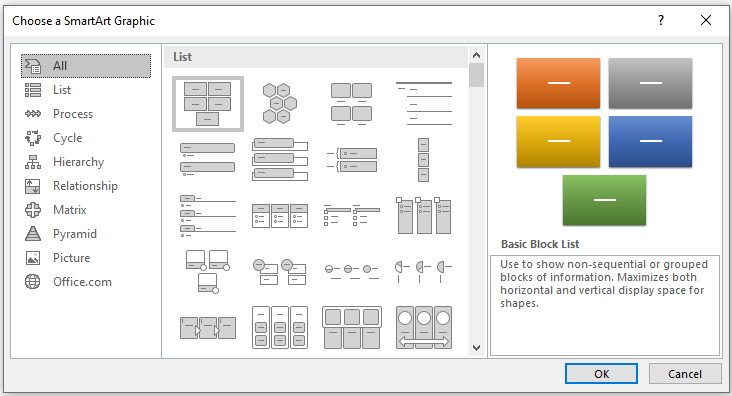 2. Embed Excel charts into your slides whenever possible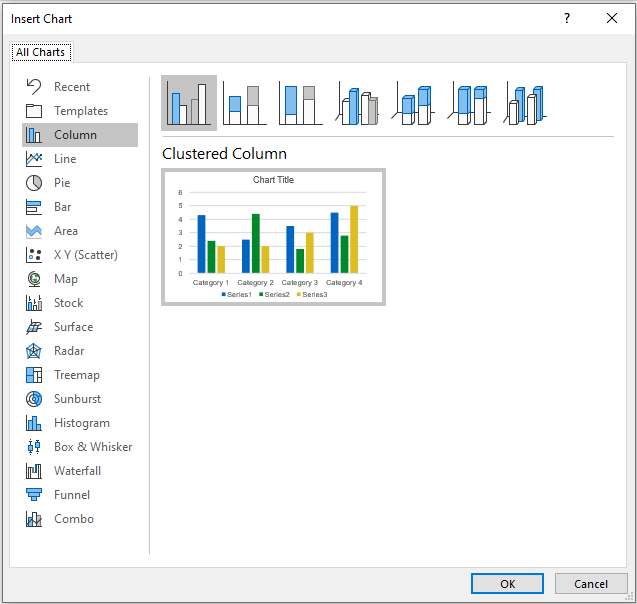 3. Finally, to take it to the next level, learn some infographic design skills.
Video Editing Skills
Another emerging project management skill is the ability to create and edit videos. This is a digital native's inherent skill. Every single new graduate entering the workforce knows how to do this. Think about not knowing how to send an email and browse the web in the mid-90s. This skill is very important when it comes to training your users–before, during and after the project rollout.
Training used to take place by carving out time to go into a training room for a few hours up to a few days. Attendees were given training manuals and lots of coffee. Nowadays, training needs to be delivered in bite-sized chunks, on-demand, at the time when the user needs to perform a particular task.
Video creation is also very useful when it comes to end-to-end testing. With multiple complex systems being integrated into a whole solution, often no one has a complete end-to-end view of a process from the time a customer places and order to the point when the customer receives a service. A video recording of the entire process with multiple interactions is very helpful for the business analysts and everyone involved.
Videos as Minimum Viable Training
I once recorded a 90 minute video of a complex end-to-end process that enabled the permitting process for electric vehicle charging systems. This was totally new, involved a new category of clients (design engineers) whom we had no process to enroll into our system. It was also a complex technology that only a few people in the organization had the skills to handle. The volume of transactions was also low.
There was a lot of interest in the solution but by the time the system went live and the first few transactions were initiated, the key expert was no longer on the project and all those who were trained could not remember what needed to be done. The video recording of the end-to-end user acceptance test saved the day. It became the minimum viable training that was eventually scaled to full-blown training.
You may have a Learning Management or Training department to create the final product. They likely are working at full capacity on the most important video lessons. In the meantime, for the projects you are running, you need the minimum skills to create and edit short training videos for multiple iterations of testing and piloting.
If this is your first foray into video creation, start with screen recording using Apple's QuickTime or Screencast-o-matic on PCs. Another quick and easy tip for recording end-to-end user testing is to record a Zoom meeting and have the various testers share their screens while testing.
Project Management Skill #3: Governance and Strategy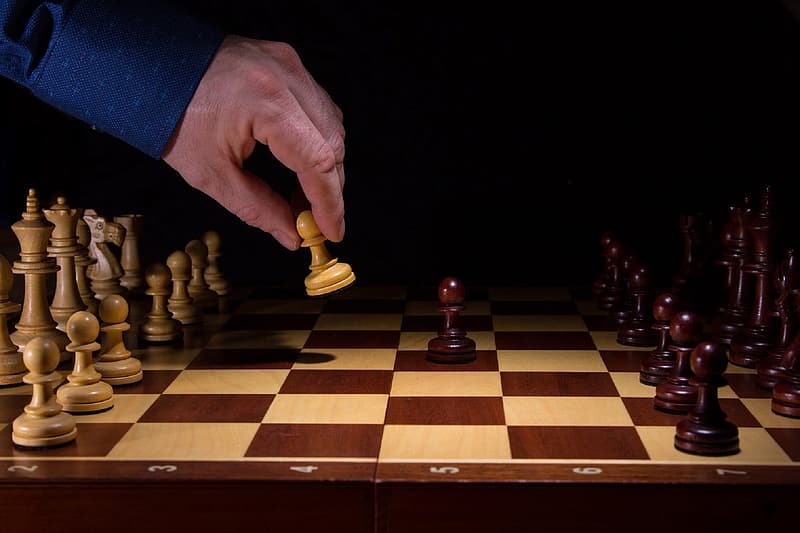 To be effective at governance, project managers need to be to skillful in understanding and executing the enterprise's strategy. This is the future thrust of PMI: to elevate the value of PMOs beyond project delivery and benefits realization to strategy execution. In a world where disruptive changes are introduced by new startups, mature enterprises need to respond not with piecemeal projects but with a holistic enterprise strategy. If the entire enterprise is not aligned, visionary strategies could end up diluted or implemented with a lot of waste. The end result is that mature enterprises are less able to compete against nimble startups.
PMs exercise considerable project management skill and much effort in getting key stakeholders aligned. Even with mature PMOs there are organizational silos with their own internal departmental projects that use up organizational capacity. This is why the idea of the Strategy Execution Office (SEO) is critically relevant. Projects, programs, and portfolios need to be aligned to strategy, not to individual sponsors or key stakeholders. The underlying, often unacknowledged, issue is that after strategy is documented in the business plan, it is not well understood by lower level stakeholders. It then gets misinterpreted in project meetings when the tyranny of the urgent takes over.
PMI Brightline Initiative
PMI started the Brightline Initiative to highlight this gap between strategy design and delivery. It has ten guiding principles:
Acknowledge that strategy delivery is just as important as strategy design
Accept that you are responsible for delivering the strategy you designed
Dedicate and mobilize the right resources
Leverage insight on customers and competitors
Be bold, stay focused and keep it as simple as possible
Promote team engagement and effective cross-business cooperation
Demonstrate bias towards decision-making and own the decisions you make
Check ongoing initiatives before committing to new ones
Develop robust plans but allow for missteps–fail fast to learn fast
Celebrate success and recognize those who have done good work
These principles are only a start to strategy delivery. In terms of project management skills, you need to be able to guide executives towards effective decision-making. You need to support executive decision-making by presenting viable options with their pros and cons. After careful in-depth analysis, you can further support executives by recommending the best way forward according to the strategy. Focusing on strategy delivery to clarify the decisions around which projects to defer or cancel. They are less dependent on the whim of project stakeholders and sponsors.
Changing Culture as Strategy Execution
The SEO promises to reduce wasted effort by aligning the whole enterprise to strategy. Strategy delivery is so vitally important, its execution could include changing corporate culture. Think of it this way. If the entire workforce is used to in-person meetings and brick-and-mortar locations, what changes in culture need to happen for a digital-first mindset to be commonplace? Can you imagine the difference in culture between Blockbuster and Netflix, taxi drivers vs. Uber drivers, hotel managers vs. airbnb owners, retail shop owners vs. e-commerce businesses?
Think of the enterprise as a big ship. The captain gives the order to change course. That's strategy design. The Strategy Execution Office is the rudder that executes the order and turns the ship.
Project Management Skill #4: Innovation

Projects are initiated to implement something new, whether its a new product, service or process. The degree of newness is no longer incremental, as in going from A to A+. Transformative newness means there is little that is similar between A and B. The pace and trajectory of digitization is such that anything that can be digitized, will be digitized. You can be assured that any job or part of a job that can be done by a machine will be done by a machine. How will this transformation come to be? Through projects.
So as a project manager, you need to be this agent of innovation. You don't need to be the subject matter expert but you do need to be the early adopter of new innovations. You need to try new products and services, evaluate them, conduct split testing, and determine which ones work better for your enterprise. In other words, you need to be the first and most skillful user of innovative solutions. Above all, you cannot be a innovation resistor.
Project Manager as Innovation Enabler
But to be an early adopter is not enough. As various innovations are bundled together into new offerings by your company, you need to be the champion who sees the innovations beyond initial project completion through to benefits realization. What that means is end-to-end innovation. Far too many inventions don't make it to market even though they are declared successful within their own organizations and limited spheres. As a project manager, you know what it takes to roll out a solution completely. Take the lead when it comes to bringing innovations to end users.
Even as the project team is working on a prototype or the trial of a new service, you need to identify the gaps between the creation of the prototype to its mass production and bringing it to market. Mature companies build first then market. Startups work the other way: they find clients first, then build. If your job title is project manager, you are most likely working for an established enterprise.
As part of your risk analysis, look from gaps between innovation and market rollout. Throughout the project life-cycle, continue to test competing products and offerings. Find and communicate with your pilot customers. Give them progress updates. Collect feedback from them. In an established company, your key contribution is to think and act with a startup mindset and be that innovation enabler.
Project Management Skill #5: Artificial Intelligence

This final set of project management skills may be the most important to future proof your career over the next decade. Why? Because Gartner predicts that AI will take over 80% of project management tasks by 2030. Many organizations are starting to use AI to boost employee productivity. Gartner estimates that 7 out of 10 companies will have introduced some form of virtual assistant, agents or robots by 2021.
Robotic Process Automation (RPA)
This first wave of AI adoption into the workplace is to automate repetitive tasks and is called Robotic Process Automation (RPA). It is considered low-hanging fruit and may well be your first AI project win. As a PM, it is important for you to stay ahead of the learning curve and familiarize yourself with some of the RPA tools in the market. The project management techniques to rollout RPA solutions are similar to any software implementation project with a heavy focus on change management.
In the digital age, anything that can be done by an algorithm will be done by an algorithm. In other words, software eats everybody's lunch, including yours. Eventually, RPA will be rolled out to replace repetitive project management tasks. It starts with the "herding cats" type of work which is a poor use of valuable PM time. For example, the notifications you send out to remind people to update their progress and capacity. Then it moves to resource optimization and scheduling. You define the business rules to evaluate and report exceptions. Set up the rules once and your RPA assistant checks continuously and alerts you when exceptions occur. Eventually, RPAs will start reporting KPIs for you, starting with simple numbers then progressing to complex calculations.
Machine Learning (ML)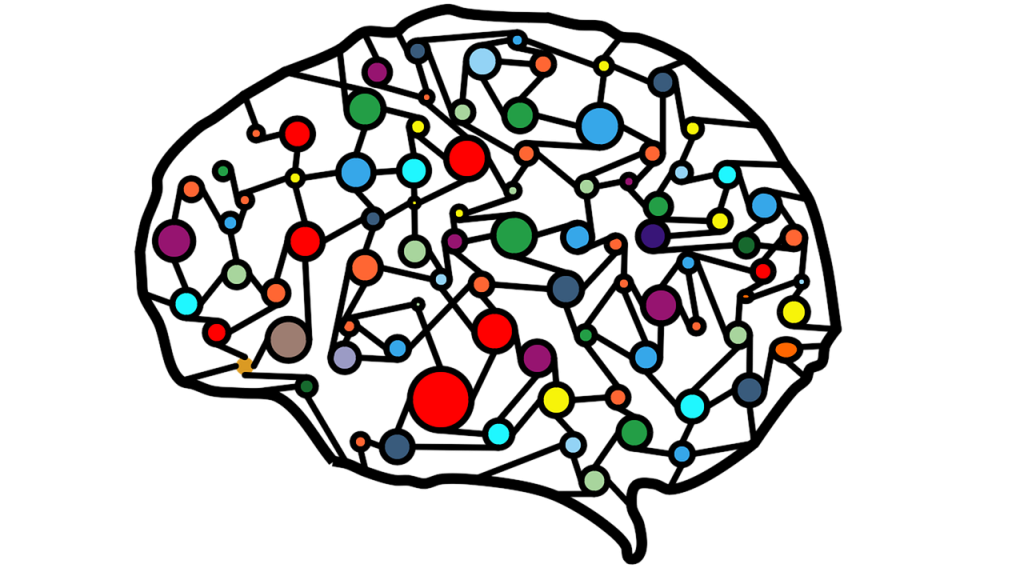 The second wave of AI disruption in the workplace will likely be from Machine Learning (ML). Whereas AI is a broad term, ML is a specific type of AI. ML needs two things: lots of clean data and initial human input. Human experts train ML by teaching it the correct answers. Think of it this way.
We have all prepared for exams by going through lots of sample or trial questions. Wasn't that how you prepared for the Project Management Professional (PMP) exam? The score in the trial exam predicts the result in the final exam. ML "learns" in a similar fashion. You feed it hundreds, thousands, even millions of trial exams. You also train it by giving it the correct answers. A trained ML will almost certainly pass the PMP exam!
This is not just for objective questions but also free form essay type questions. To train ML, experts mark their answers and tell them when they are wrong. By doing this enough times, ML mimics human intelligence. In this way, ML has learnt to read human faces and can tell someone's emotions e.g. when they are smiling and happy. This is the same approach to train self-driving cars.
Implementing ML Projects
You first foray into ML will likely be to implement ML for the core activity in your business. So you need to be the project manager with a good understanding of ML to interact with AI specialists. There are three key roles you should be familiar with: the data scientist, data engineer and infrastructure engineer. You also need to know the key blind spots in ML projects as compared to your typical software project.
ML needs lots of clean data. Enterprises may have tons of data. The blind spot is assuming that the data is clean and can immediately be fed to ML. This is usually not the case. Data cleaning and classification may be the most time-consuming phase of your ML project. The other blind spot is to manage expectations. Executives may have been oversold on ML. Start by setting small expectations, very small. For a deep dive into managing ML projects, read this article: AI Project Development – How Project Managers Should Prepare.
Eventually ML will make its way into the PMO. Whereas RPA takes away the manual burden of repetitive keystrokes and mouse-clicks, ML aims to replace mental work such as assessing project status, estimating, predicting risks vs. rewards.
Using ML to Report Project Status
The easy win here could be implementing ML to continuously report on the Red-Amber-Green (RAG) project status. The traffic light colours mean:
Red – project has a high risk of failure
Amber – project is at-risk
Green – project is on track
We all have a bias to report that projects are on track. This is because you are evaluated based on the performance of your projects. Sponsors and key stakeholders are also reluctant to report that their projects are at risk in governance meetings. Failing projects could be deferred or cancelled. This could negative impact on stakeholders' bonuses and career advancement. Clean data fed into ML with historical project outcomes can objectively assess and report the project status. You can take a deeper dive at: Automating project management with deep learning.
Rather than passively wait for this development, why don't you take the initiative and propose this as a ML project? This is likely to be a multi-year project. The initial lengthy phase is to come up with standardized reports, documents, and templates (i.e. clean data) that can be fed into ML. Moving on from project status, ML can also be used to estimate costs and capacity utilization. You can demonstrate foresight and advanced project management skills by taking the lead to standardize the way your PMO captures and reports these numbers today.
Using ML to estimate and predict
Finally, ML can also be trained to objectively predict project outcomes. To prepare the data for this, you need to establish consistent long-term benefits realization and sustainment practices in your organization. You also need to standardize the metrics and consistently measure them over years moving forwards. At the same time, you could initiate a data preparation project to go over historical data and apply the metrics to past projects. Data from your organization may not be sufficient so you may need to collaborate with other companies in your industry to get standardized clean data.
Even if it takes a decade or more, ML will eventually be able to predict the risks vs. rewards of proposed projects and have a seat at the governance table where portfolio decisions are made. Taking a lead in this type of project will help to future proof your career.
Conclusion
Take action and start learning these new skills to future proof your career. New graduates have a head start with digital communications and innovative technologies. As a seasoned project manager, you likely already have one or two of the skills mentioned above such as change management and governance. Pick one low-hanging skill that you can quickly learn. Then choose one skill that you would like to dive deep into and invest a few months to a year to learn it. There is a difference between learning new skills and applying them at work. If you need help to bridge that gap, please reach out to me for coaching support. Apply for a FREE strategy session now.