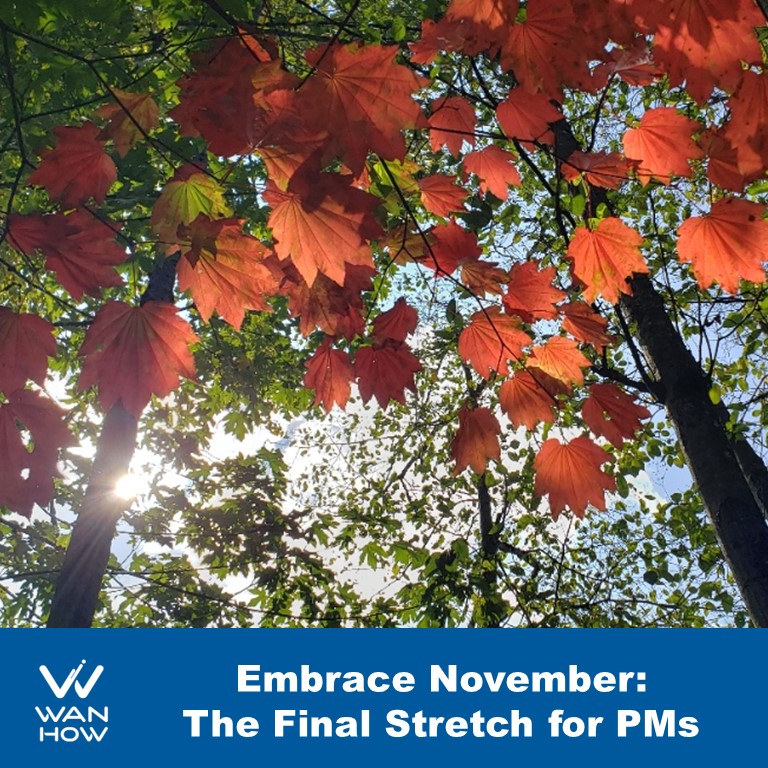 For those managing projects on a calendar year, remember that November is your last chance for a smooth finish. Plan to deliver your project by November 30, not December 31, unless you want to be working during the holiday season.
In mid-December, things start to wind down. Key stakeholders and executive sponsors may begin taking their year-end vacations, and vendors, suppliers, and contractors all slow their pace. Those still working will be under immense pressure to meet their high-value customers' demands. Hopefully, you're one of them.
By setting your project deadline for the end of November, you give yourself a two-week buffer for the first half of December. This is especially crucial in the US, as the week of Thanksgiving (the last week of November) is just as non-existent!
Rather than waiting until December to share my tips on handling project deadlines' stress, I'm sharing them in early November to give you a head start:
Embrace November, and make it your most productive month as a project manager!