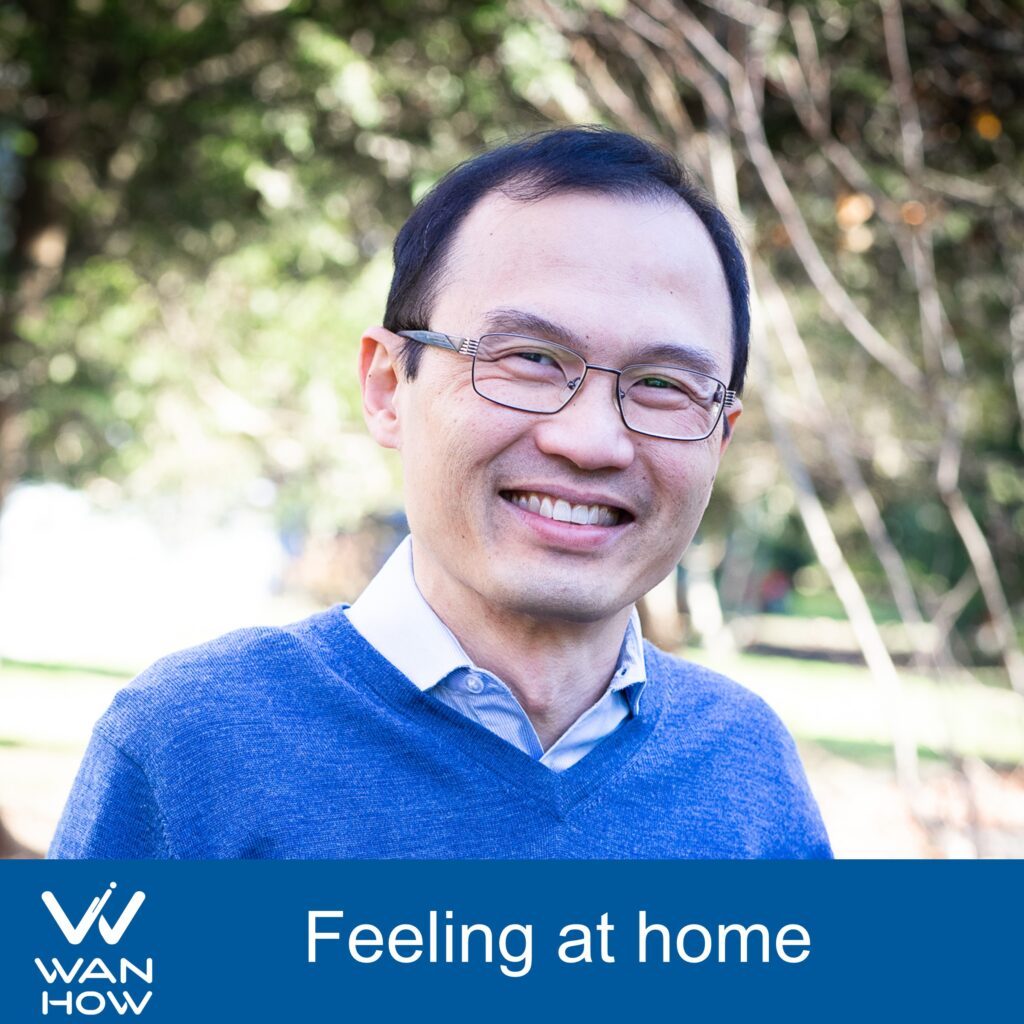 It usually takes a few sessions after I start working with a new client before we establish a level of trust to go deep and personal. For those of you who have been following me for awhile, I think it's time for me to share more personally.
In August 2020, my wife and I arrived in Canada with a few suitcases and our 1-year old son. That's over two decades ago and wherever I travel to in the world, when I board a flight to Vancouver, I feel like I am coming home. I feel at home because I know the names of the birds. I know when, where, and how to catch the fish. This year, I caught my first kokanee and I smoked trout for the very first time. And I know the people, the neighbours I live around, the colleagues I have worked with, and the friends I've made.
When I launched my coaching practice, there were some who told me that no one will buy from me because I was Asian. That even though I feel at home, others still think I don't belong and don't have much to offer. At one time I used to believe that of myself. Youtube would suggest Asian creators and I would scroll past them initially. Then I discovered Rodney Hsu of FishingWithRod who taught me how to fish. When I wanted to learn how to play Mamma Mia on the guitar, I found Sungha Jung and years later, drove 3 hours to see him live in concert. Now I am cooking restaurant quality dishes from Randy Lau's MadeWithLau channel. They inspire me as much as Reina del Cid (indie singer-songwriter) and Colin Hay who went from lead-singer of MenAtWork to nobody.
Rodney Hsu gave me the courage to launch my website and put myself out there.
Reina del Cid told me to just record my songs and post them.
Colin Hay, whom I have yet to meet in person, gave me the determination to present to an audience of one.
Bruce Lee, whom I will never meet in person, encourages me to express what is worthwhile about myself.
Now, I have one more reason to feel at home. I feel accepted by my clients who are Asian, Black, African, Caucasian, East Indian, and Middle Eastern based in Asia, Africa, North America, Europe, and Australia.
So, it's just not true that no one will engage my services because I am an Asian immigrant.
It doesn't matter that others don't choose you. What matters is that you choose yourself. That is the key to unlocking your full potential.